Mental Health Matters Sponsor Opportunities
Corporate Partner Opportunities!
We are providing a series of monthly virtual seminars on mental health topics.  This year we are thrilled to announce that we are partnering with Audacy, Inc. (Formerly Entercom)!  Our monthly series will build up to the "I'm Listening" annual 2-hour broadcast scheduled across all of Audacy's 234 radio stations.
We are seeking partners to cross-promote, sponsor, and participate in the important conversations to end the stigma of talking about Mental Health!  Custom sponsorship opportunities are available.
______________________________________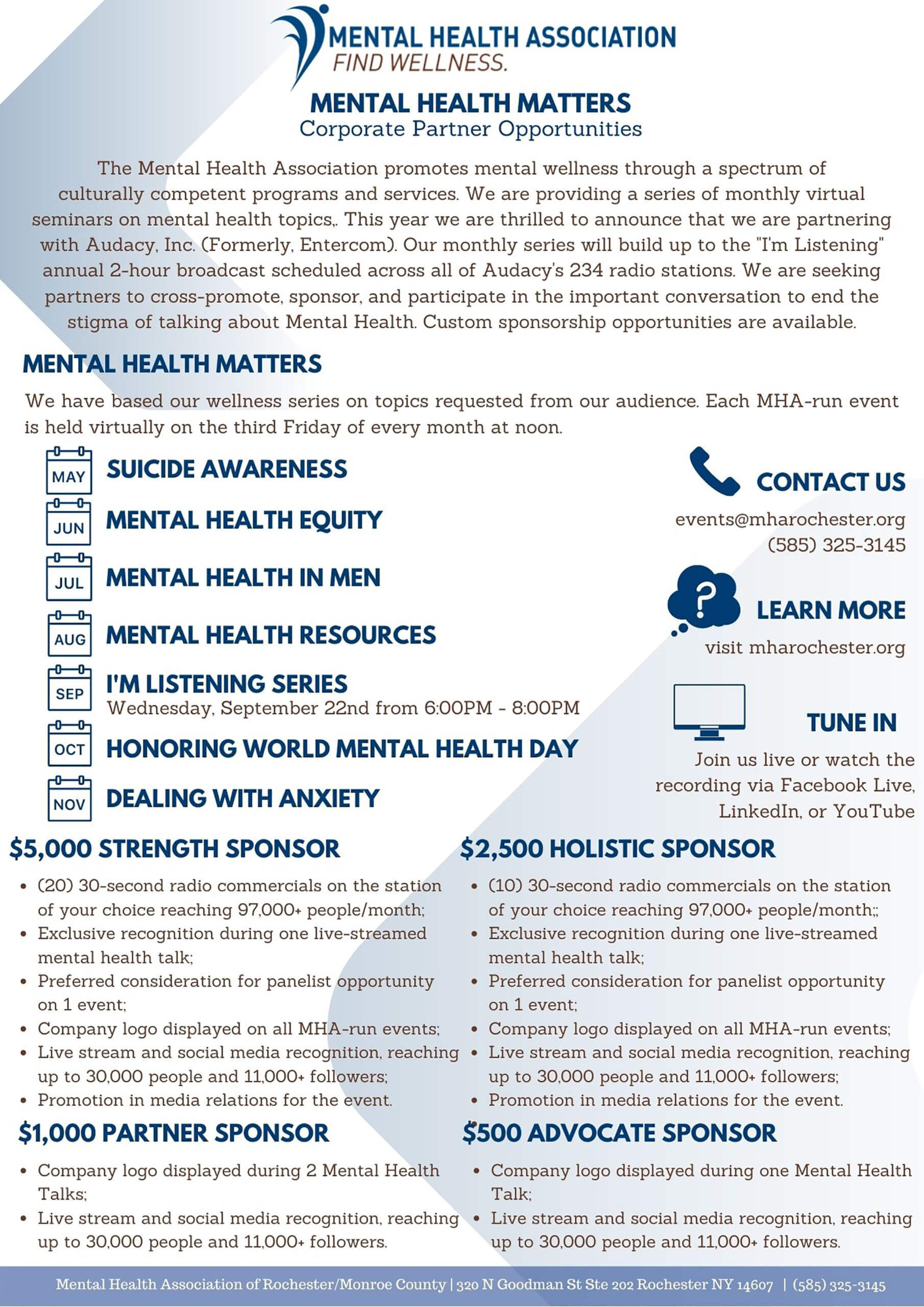 ______________________________________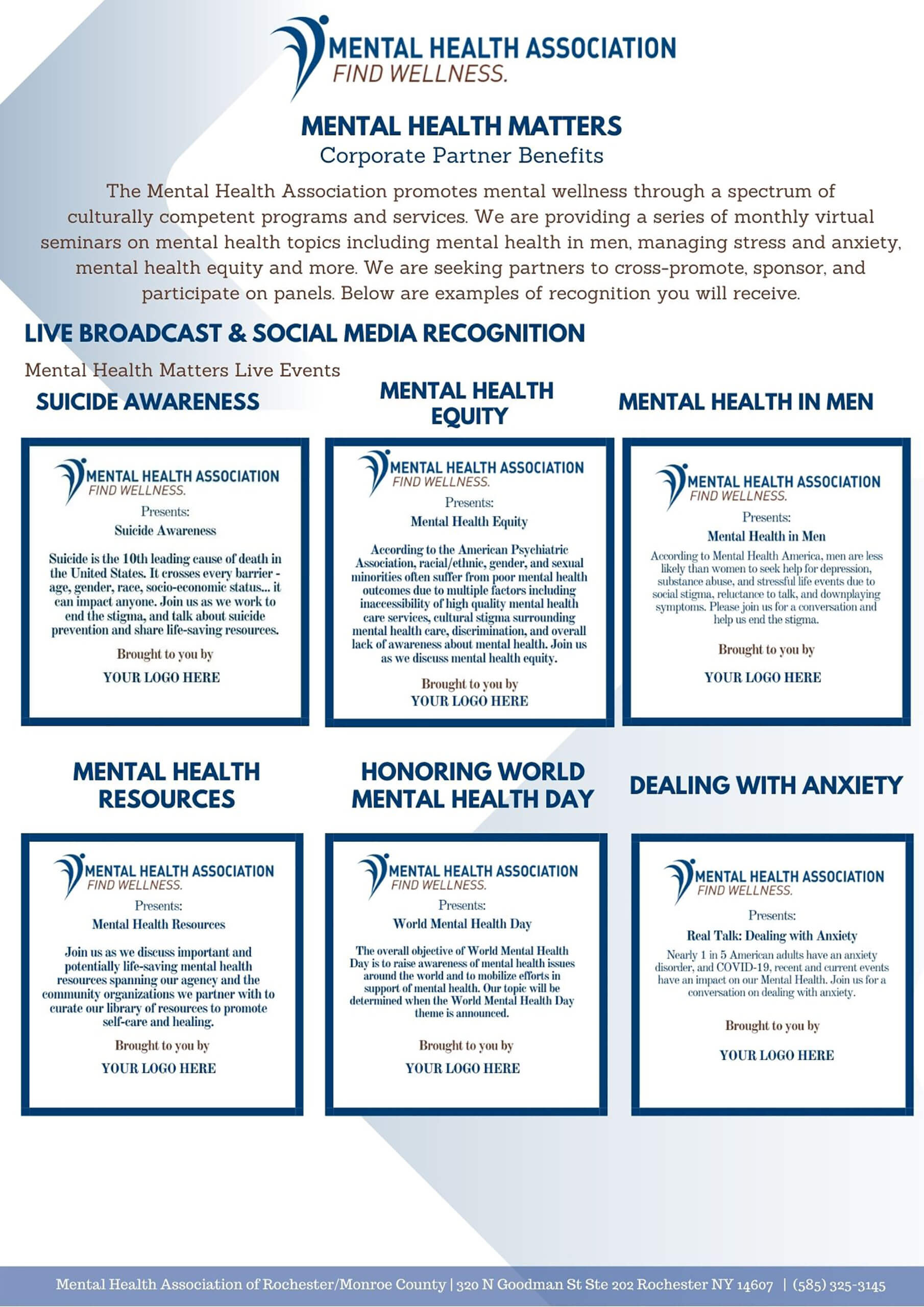 ______________________________________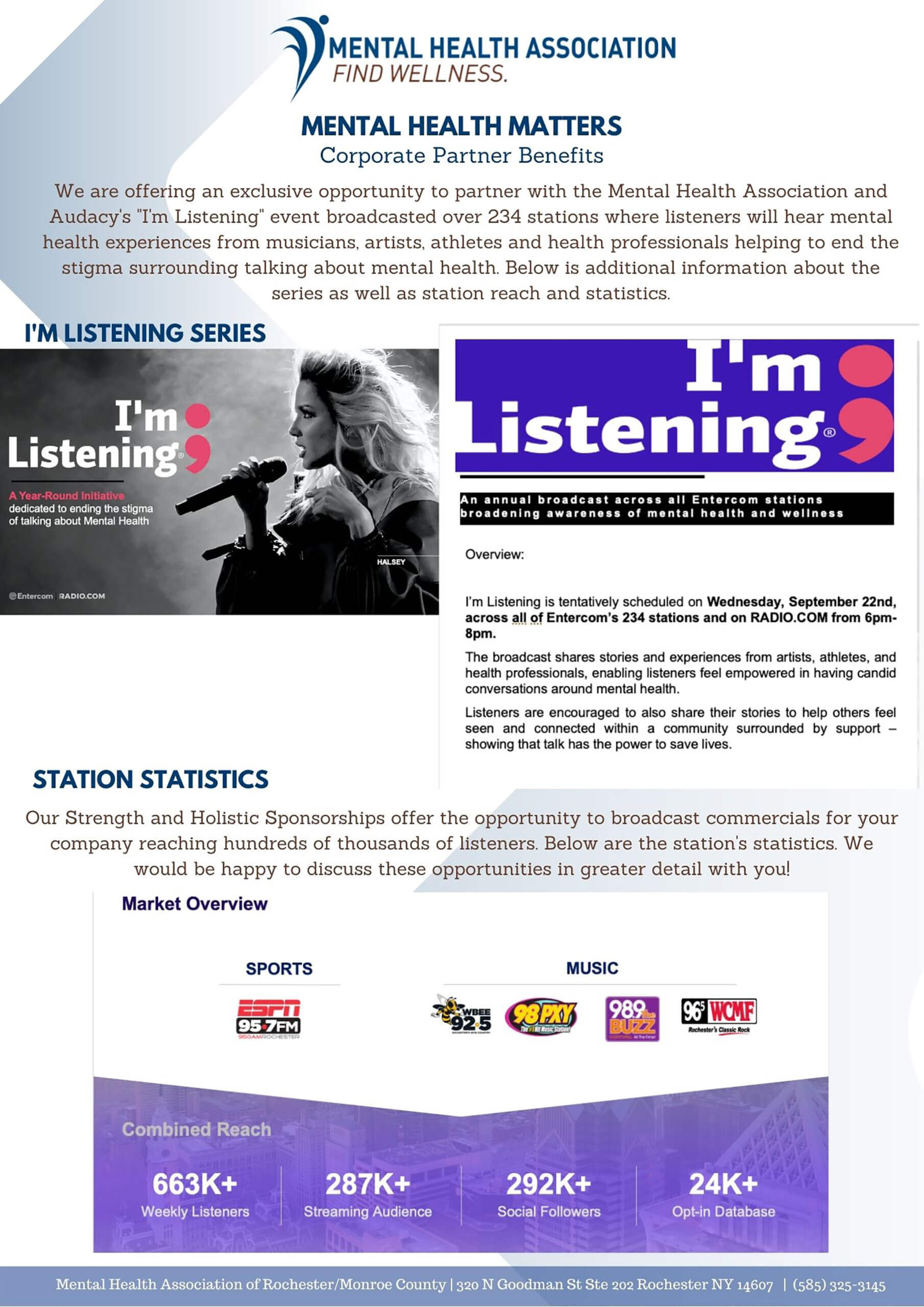 ______________________________________