Creative Wellness Opportunities
Creative Wellness Opportunities (CWO) workshops and mutual support groups are formed and facilitated by peers in recovery and are designed to be shared with individuals focused on their mental health journeys.
Creative Wellness Opportunities is currently providing virtual and in-person workshops and support groups each week. Directions to connect to the virtual workshops and mutual support groups available via computer, tablet or phone are posted with the listings below.
Our current offerings include a variety of creative arts workshops, meditation, yoga and mutual support groups.
Please indicate interest by calling 585.325.3145 ext.  144 or 142  if you are new to us.
Opportunities are for adults over age 18 who have lived-experience with mental health conditions. These are offered during the day in-person/virtual Mondays – Fridays and virtual only on Saturdays.
No referral necessary. 
We are located at: 320 N. Goodman Street, Rochester, NY 14607 | Suite 202
Covid-19 Vaccine & Booster Resources: click here
Click below for our monthly newsletter and calendar!
Please note: Before attending in-person workshops, please read the CWO Safety Guidelines 2022.
Upcoming Art Bazaar:

Current Exhibits:
See the all shows Mon.-Fri. 9am-5pm at 320 N. Goodman St. Suite 202.
Cynthia Iannaccone | Upcycling Denim Fabric and Paintings
Karin Staples | Mindfulness Painting for the Process not the Product


Mike Benvenuti | Drawings and Paintings | Celebrities and Other Things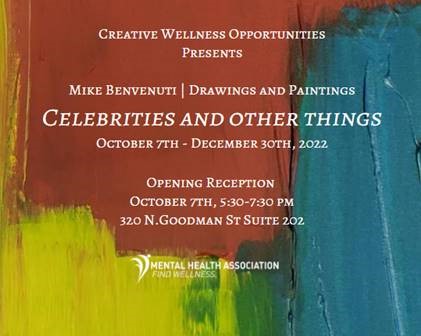 Current Creations | An exhibit of peer artwork created in the last year.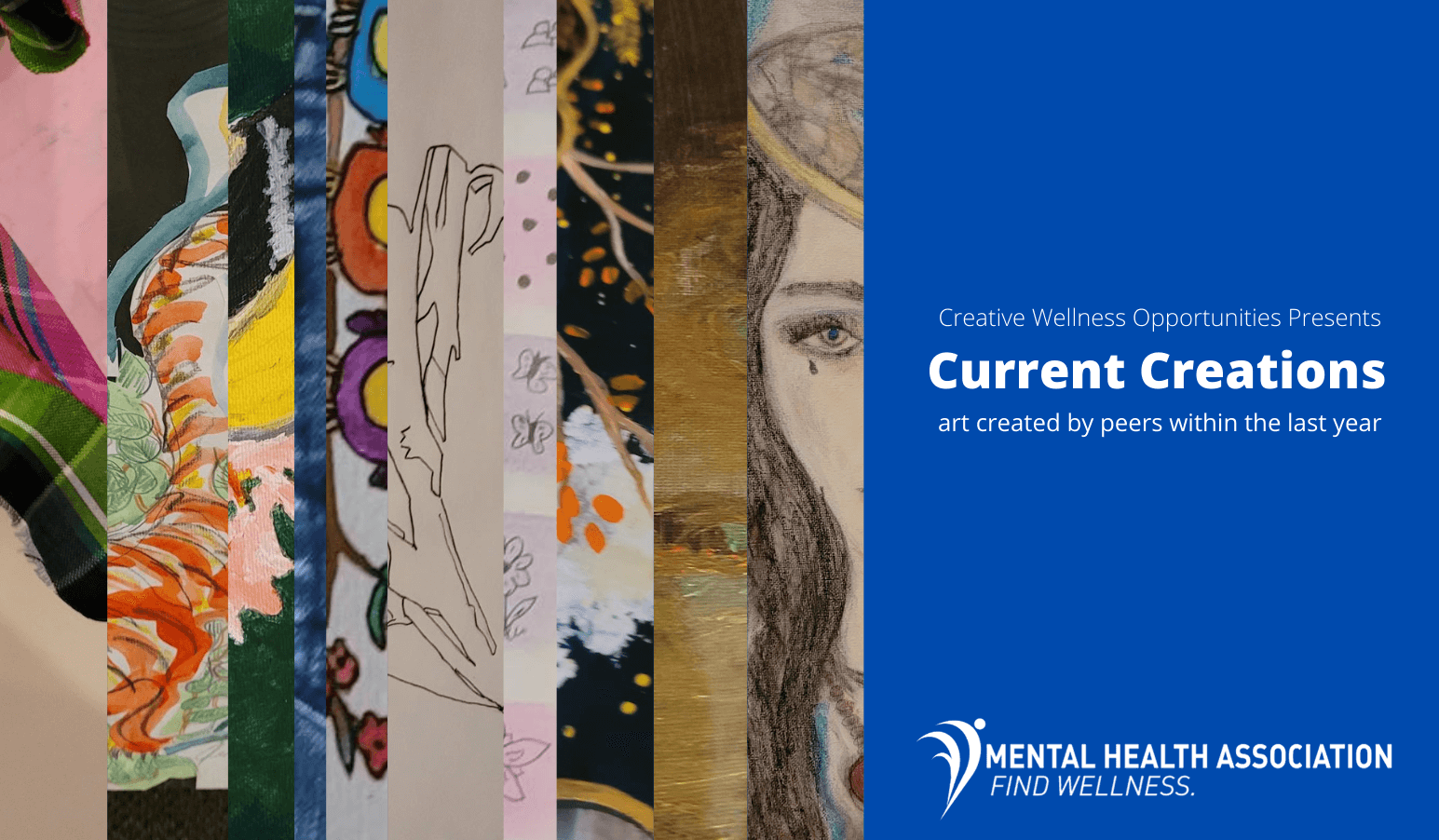 Annual Show 2022: Resilience
See this collection of creative works from the CWO peer community.
Window Display:
Our creative bird habitat window display is up and available for outdoor viewing! It highlights colorful birds & bird houses created by Ron Suppe, a Creative Wellness Opportunities artist.