Life Skills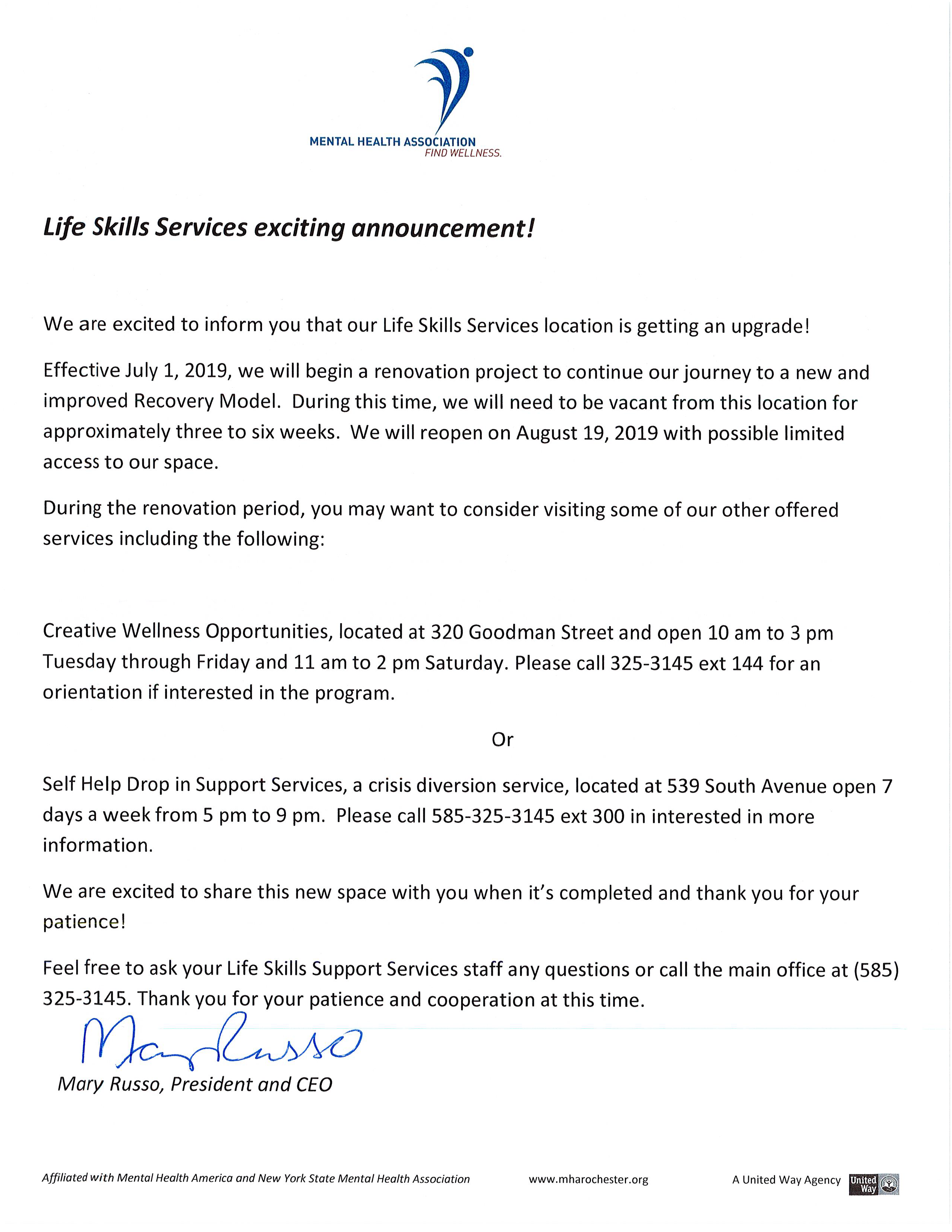 ___________________________________________________________________
June, 2019
___________________________________________________________________
July, 2019
___________________________________________________________________
The Mental Health Association Life Skills services are a stepping-stone on your path to mental wellness.
If you're ready to begin your journey to mental wellness, Life Skills may be the starting point for you.
With Life Skills you can participate in workshops that assist and guide you as you work through your recovery
Life Skills can help connect you to resources in the community.