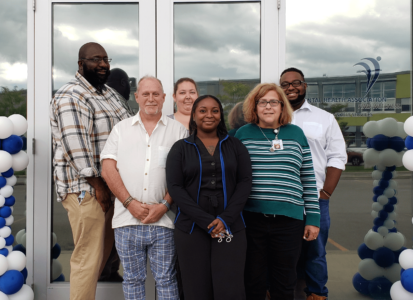 Self-Help Drop-In Support Services
Self-Help Drop-In Support Services Location
344 N. Goodman St.
Rochester, NY 14607
(585) 325-3145 x300
The Self-Help Drop-In Services has been relocated to 344 N Goodman St. to better serve our community during COVID-19. Our Drop-in Center is open seven days a week from 5:00pm to 9:00pm to support individuals who need immediate, after hours support.
Need to talk to someone but your therapist's office is closed? It's not an emergency room situation yet, but if you don't find someone to talk to it could be?  Our Self-Help Drop-In Services may be just what you need!
No referral or appointment necessary. Simply drop-in!
OPEN SEVEN DAYS/WEEK
5:00pm – 9:00pm
MENTAL HEALTH ASSOCIATION'S LIFE SKILLS BUILDING
344 N Goodman St., Rochester NY 14607
PARKING AVAILABLE ONSITE
Plenty of parking will be available by MHA Main Office and in front of Life Skills
APPROVED SITE FOR MEDICAL MOTORS TRANSPORTATION
BUS ROUTES:
#33 – N. Goodman
#38 – East Main Street
#42 – Parsells
BEST STOPS:
North Goodman & College
E Main & Birch Crescent
Support is provided by individuals who have overcome mental health concerns and now offer support to others as they find their own path to mental wellness.  Our services are confidential.
NEED HELP URGENTLY?
Crisis Text Line – Available 24/7 by texting "HOME" to 741741.
The Affinity Place Warm Line: Available 24/7 by calling 585-563-7470.  This line is staffed by Peer Support Specialists who understand that at times, it can be easier to talk to individuals who have had similar experiences.
Mental Health Association Drop In Service Services
Workshop Calendar

All workshops are located at 344 N. Goodman St.
Call (585) 454-3530 for more information
***As a reminder: We ask all of our guests, to please wear a mask throughout the facility unless you are seated and eating or drinking a beverage.***
**We will be closed on December 25th for Christmas **
*Every night there will be an open discussion or an opportunity to talk to a staff. Please stop by.

December Calendar
Sunday Workshops:
Anger Management – Sundays 5:30 pm

Discussing real-life situations that could cause frustration and learning how to apply coping skills
**Closed 12/25 for Christmas**

Monday Workshops:
Icebreaker – Monday 5:30pm

Get to know fellow peers with this fun and interactive icebreaker
Tuesday Workshops:
What Would you do- Tuesday 5:30 pm

A safe place to discuss issues, ideas, and opinions with other peers
Wednesday Workshops:
Creating passive income – Wednesday 5:30 pm (Hybrid)

Meeting ID: 254 021 8476
Passcode: Nz6r1N                          
Thursday Workshops:
Health & Wellness – Thursday 5:30 pm (hybrid)

Meeting ID: 254 021 8476        
Passcode:  S3ZNc2
Friday Workshops:
Karaoke Night – Friday 5:30 pm
Saturday Workshops:
Movie & Game night – Saturday 5:30 pm

Join us for a movie and board games!
Arts & Crafts – Saturday 6:30 pm 
Taking a look at your own thoughts, feelings, behaviors, and motivations