Welding for Wellness
Online ticket registration is closed!
But don't worry! You can still purchase tickets at the door! Still only $10.
If you have any questions, please contact Kevin Wilson at kwilson@mharochester.org
Welding for Wellness
The Mental Health Association is proud to be the recipient of this year's Metal Trades Project: a collaborative endeavor of area BOCES and metal trades programs that provides an opportunity for students to create artwork and understand the value of community service.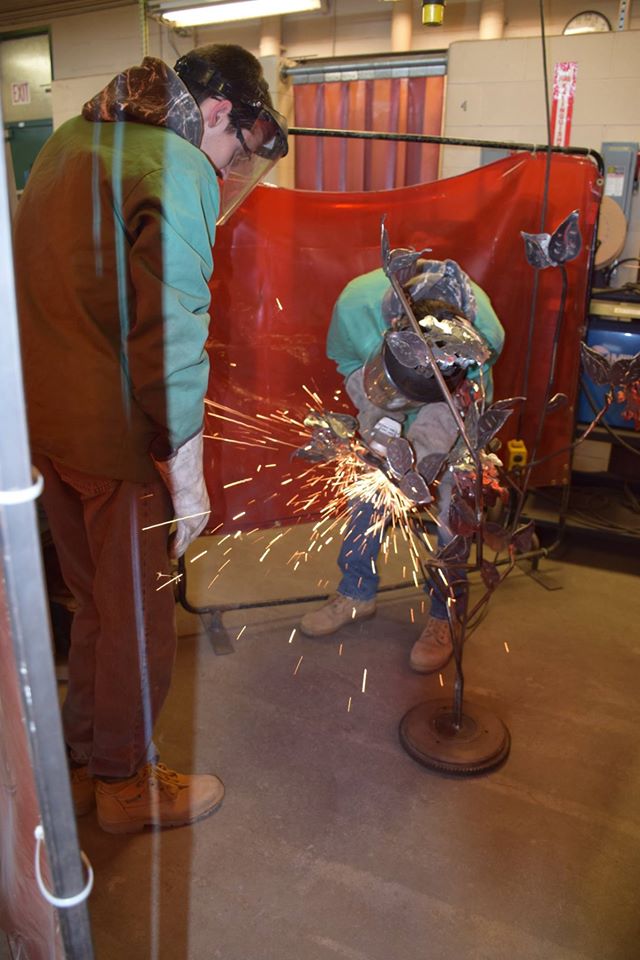 This event will feature a live auction and silent auction of 73 student metal sculptures. Proceeds will support the 15,000 served each year at the Mental Health Association.
Tickets are $10
When: Friday June 2nd, 2017 6:00 PM to 8:30 PM
Where:
Village Gate, 2nd floor Atrium
274 N. Goodman St
Rochester, NY 14607
About this project:
The scope of this project is vast and includes students from 65 school districts, which span ten counties in upstate New York.
Metal Trades students put their classroom knowledge to use as they hone their skills during class time. In the shop is where the classroom lessons come alive. Instructors demonstrate techniques as students watch and then practice these different methods. Students employ their newly learned skills as they cut, grind, weld, and brush their artwork into sculptures. Community members, teachers, staff and students donate recycled materials from their homes, farms and businesses to craft these works of art. Some of this work is done independently, some as group projects, but all are done under the watchful eyes and guidance of the Metal Trades instructors.
Photos:
Event Partners:

Sponsors
Signage and Table Sponsor

Gold Sponsors




Silver Sponsors