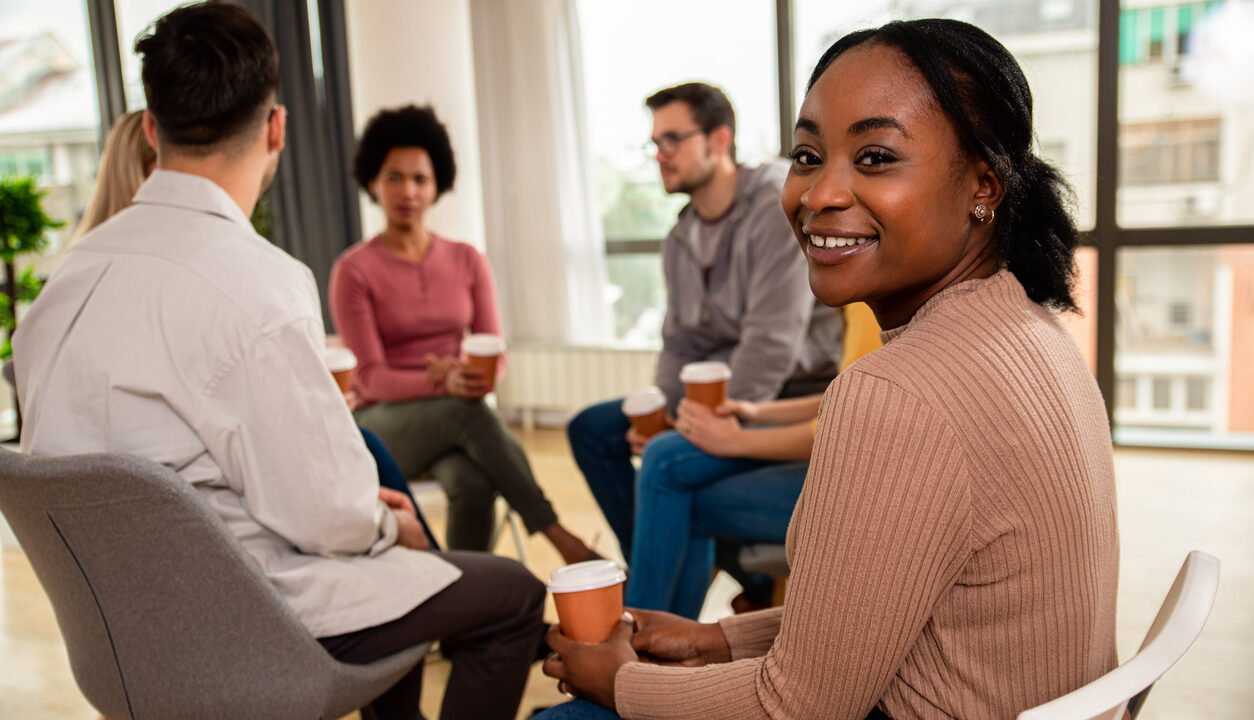 What Are Your Rights?
MENTAL HEALTH ASSOCIATION
Inpatient Settings
Informal Admissions (9.15 Mental Hygiene Law) are the least restrictive of all admissions. The person must be in need of treatment, request admission, and be suitable for informal status. No formal application is required. If an informal patient requests discharge, he/she may leave at any time.
Voluntary Admission (9.13 MHL) occurs when a person makes a written application for admission. If the person is under 16, he/she can be admitted only under the application of a parent, another individual, or an agency authorized by the Mental Hygiene Law. If a person is between 16 and 18, a person may be admitted either on his/her own or on the application of an authorized individual or agency. The person to be admitted must understand the need for inpatient treatment and be willing to be hospitalized.
A voluntary patient must be promptly released upon a written request. However, if the hospital director believes the patient is in need of involuntary care, the director may apply to a court for authorization to retain the individual. When an application to retain is made to a court within 72 hours of a patient's written request for release, the hospital may retain the patient involuntarily until the court reviews the matter. The Mental Hygiene Legal Service represents the patient during this process.
Involuntary admission on Medical Certification (9.27 MHL) requires two examining physicians to certify that a person is in need of involuntary care and treatment. Family members and persons with whom the person alleged to be mentally ill resides may generally make applications for this certification.
A person who has been involuntarily admitted may be retained in the hospital for up to 60 days. The patient may apply for a court review during the 60 days. At the end of the 60-day period, the hospital director may apply to the court for authorization to retain the patient for an additional period of time. The patient must be notified of this application and has the right to object by requesting a court hearing. The Mental Hygiene Legal Service will represent the patient at the hearing.
Certification of a Director of Community Service
In some counties, the Director of Community Service may also be called the Director of Mental Health Services. When a Director of Community Services or a designee believes that a person has a mental illness that is likely to result in serious harm to himself/herself or to others and for which immediate inpatient care is appropriate, the Director or designee may apply to admit that person to a hospital. The Director of Community Service may request the police or ambulance service to transport the individual to a hospital.
A physician on the hospital's staff must confirm the need for immediate hospitalization prior to admission. The hospital may not retain the patient more than 72 hours after the admission unless the person agrees to remain in such hospital as a voluntary patient or unless an additional physician has examined the person and certified the need for involuntary care and treatment. The patient is entitled to request a court review of any admission by the Director of Community Service, and the Mental Hygiene Legal Service will represent the patient at the court hearing.
Emergency Admission
Emergency Admission (9.39 MHL) to a hospital can be based on an allegation that a person has a mental illness that is likely to result in serious physical harm to himself/herself or others and for which immediate observation, care, and treatment is appropriate. The allegations may be made by police officers, the courts, or the Director of Community Services. Within 48 hours of admission, a psychiatrist on the staff of the hospital must examine the patient and either release the patient or confirm that he/she meets emergency standards. The patient is entitled to request a prompt review by a court, and the Mental Hygiene Legal Service will provide representation at the court hearing. An emergency admission may not exceed 15 days unless the person has been converted to medical certification or agreed to remain as a voluntary admission.
Mental Hygiene Legal Service
MHLS provides representation, without charge, to individuals who are patients or residents of mental health, developmental disability, or alcoholism and chemical dependency facilities. When representing a client, MHLS employees advocate for the wishes of the client. Legal assistance is available for issues involving the individuals' care and treatment at the facility and the patient's retention or discharge from the facility. MHLS also represents individuals subject to court-ordered assisted outpatient treatment.
MHLS will take requests for help by telephone, letter, or in person. They take requests from clients, their families, and friends without breaching the client's confidentiality. They also respond to requests for general information about the rights of patients and residents. If MHLS cannot represent an individual requesting help, they will try to refer the individual to the appropriate agency.
Grievances
Many agencies listed in this brochure have committees, such as Advisory Councils, Citizen Councils, or Consumer Groups, which help establish agency policy. These committees also serve as a mechanism for arbitrating grievances by clients against that particular agency. Clients are encouraged to attempt to resolve a problem by following that agency's grievance process before taking it to an outside party.
Clients, in all settings, retain their civil rights. Additionally, all clients of inpatient and outpatient services have the right to an individual program of service, medical care, and treatment, and the right, at all times, to object to any form of care, treatment, or rehabilitation with which they disagree.
Complaints
Sometimes things do not go as expected, and there are valid reasons to make a complaint. Remember, the system is there for you. You should feel free to make your views known to the appropriate person.
In general, it makes sense to complain first to the person most directly involved with the problem (i.e. caseworker, therapist, psychiatrist). If the complaint has been ignored or if it is a vital matter, the complaint may be taken to the professional's supervisor or to the administration of the agency. Clients may call and see if the agency has a grievance process. Also, there are specific groups set up to receive complaints (See Part I under Advocacy and Complaint Receiving Groups for a listing of appropriate agencies).
Identify the problem as clearly as possible and identify some possible solutions. Keep in mind that the purpose of the complaint is to solve the problem rather than to apply blame. Some planning is necessary so that you can keep your complaint factual, to the point, and polite.
Making a complaint in person or by phone may be the best way to begin. A more formal method is to register a complaint in writing, indicating the serious concern, and provide a record of what has occurred. Keep a copy of your complaint. Following up on an in-person complaint with a letter can also be useful. In all situations, be sure you are communicating with the appropriate person—someone with the authority to make the changes needed. Establish a time by which you expect a response to your complaint. Follow through if no action has been taken on your concern. If action is taken, be equally prompt in thanking the appropriate people.
Outpatient Settings
In New York State, a court is permitted to order a program of assisted outpatient treatment (AOT) for people with mental illness who are unable to live safely in the community without supervision. This legislation is often referred to as "Kendra's Law." There are strict criteria, conditions, and a formal process that must be satisfied before AOT may be authorized.
People authorized to file petitions for AOT are a parent, spouse, adult sibling or adult child of a person, an adult roommate, the director of a hospital in which the person is hospitalized, the director of an organization, agency, or home in which the person resides and receives services, a psychiatrist who is either treating or supervising the person's treatment, the social services official or mental health director for the county where the person is believed to be present, a parole or probation officer assigned to supervise the person.
Before a court may order AOT, it must be satisfied that it is the least restrictive alternative for the person. The court must determine that the person is unlikely to survive in the community without supervision based on a history of non-compliance with treatment for mental illness, acts of violence and/or threats of serious physical harm to self or others, or the need to avoid a relapse or deterioration that would likely result in serious harm to self or others.
In Monroe County, it is the philosophy that AOT is to be accessed for individuals ONLY as a last resort after other options have been exhausted.
In Monroe County, individuals may call 753-6634 or 753- 5530 for additional information. In Livingston County, call 243-7250. There is also information available at www.omh.ny.gov.