Creative Wellness Opportunities
Mental Health Association
Creative Wellness Opportunities (CWO) workshops and mutual support groups are formed and facilitated by peers in recovery and designed for fellow individuals focused on their mental health journeys. Our current offerings include a variety of creative arts workshops, meditation, yoga, and mutual support groups.
Workshops and Mutual Support Groups:
Directions to connect to the virtual workshops and mutual support groups by computer, tablet, or phone can be found by clicking the listing of choice below. If you have questions or want more information, please call (585) 325-3145, ext. 144 or 142.
Current Exhibits:
"Mycelium and Fruiting Bodies"
A collection of whimsical illustrations and paintings by Dorian Rowan Bonilla.
All shows available for viewing Mon.-Fri. 9 AM-5 PM at 320 N. Goodman St., Suite 202.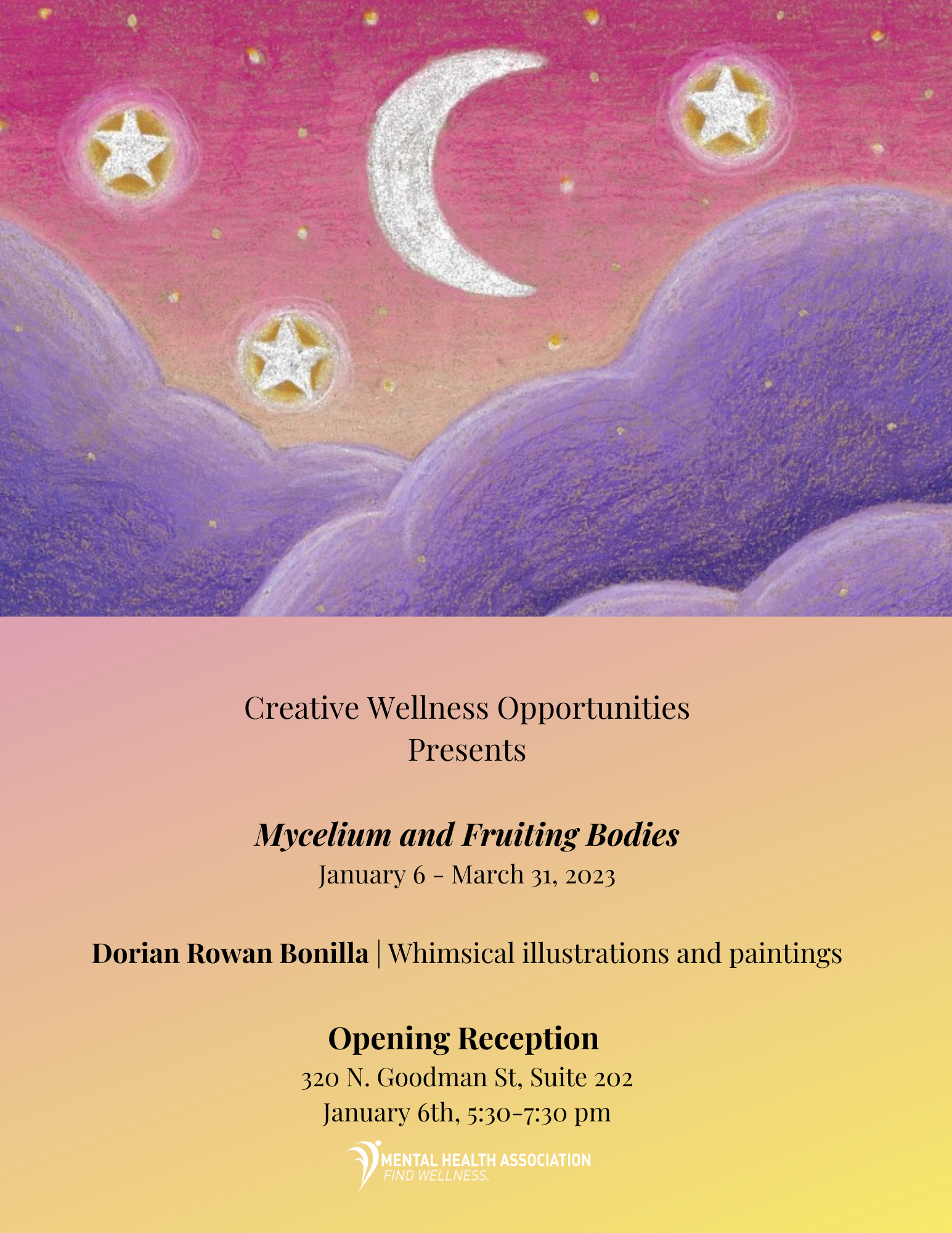 Cynthia Iannaccone | Upcycling Denim Fabric and Paintings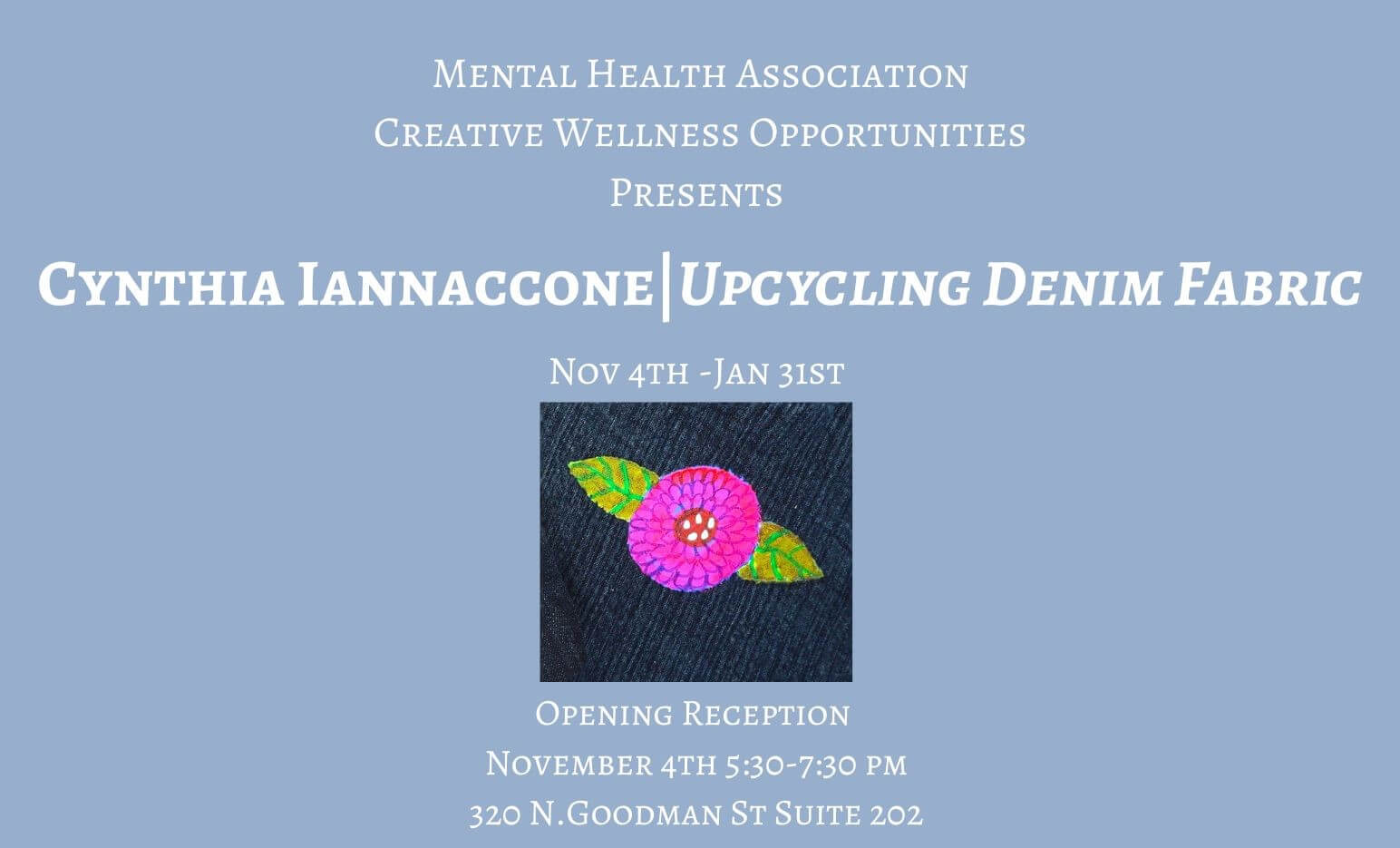 Karin Staples | Mindfulness Painting for the Process, not the Product