A Final Letter from Patricia Woods
Mental Health Association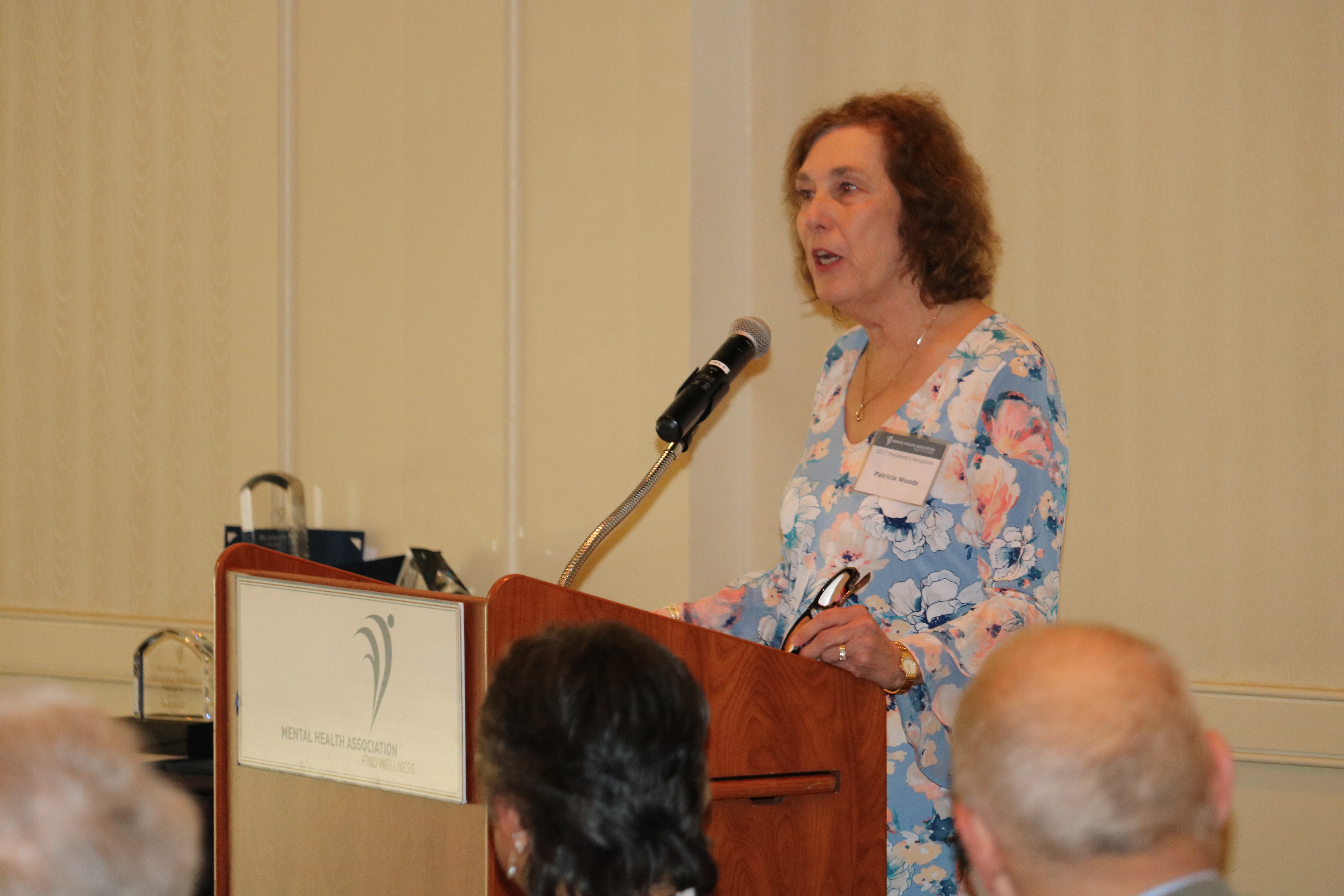 A Final Letter from Patricia Woods
Dear Friends,
I have had an amazing 34 years at the Mental Health Association with a front row seat to a changing mental health system.
In my time as the head of the Mental Health Association, I have seen many positive changes in the way that mental illnesses are viewed and treated. We no longer tell people that their only identity in life is that of a mental health patient. Using the concepts of self-help, mutual support, and trauma-informed approaches, the staff of the MHA has helped many to embark on the road to recovery. As an early adopter of these approaches, it is gratifying to see these concepts becoming the norm in the provision of mental health services. The Mental Health Association has been a leader in providing supportive services that complement the clinical treatment system; empowering people to live fulfilling lives by focusing on their strengths. As a non-clinical support network for people living with mental illnesses in Rochester and the surrounding region, the agency recognizes the importance of focusing on mental wellness instead of dwelling on mental illness.
When I started in 1984, the Mental Health Association, was a program of the Health Association, had a budget of $150,000 and four staff members. Now, the Mental Health Association has grown into a $2.3 million dollar nonprofit agency with over 50 employees that provides mental wellness support services in four counties.
I'm reflecting on all of our progress because this is my last newsletter as the head of the Mental Health Association. I will be retiring from my position in March 2018. I am so grateful for all the support the community has shown me and the Mental Health Association over these past 34 years.
The MHA Board is undergoing an extensive search process for our next President/CEO. Board and staff have built an amazing resource for our community at the Mental Health Association and the Board is committed to continuing these services. Please join me in welcoming a new President/CEO when they join the agency early next year.
Good-bye and thank you for everything.
Patricia Woods
President & CEO